Going above and beyond…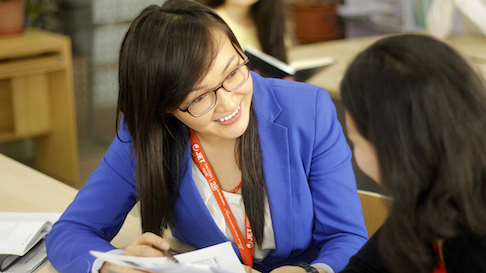 Our faculty, administration and support staff go the extra mile to make our students feel confident and energized to come to our institute, to express their opinions and participate in a learning dialogue. As teachers we aim to empower each student with a strong sense of self-esteem and the confidence to explore their full potential in learning English and achieving their goals in this regards. JET Institute encourages professional development and our award-winning teachers share new educational practices to give our students every possible advantage.
At JET Institute, we're always learning from our students because we care so much about them. Around here, great teaching is the air we breathe.